Photo shoot at dawn
---
Early up at 3.15
Last Friday, the alarm clock rang as early as 3.15 in the morning when it was time for a photo session of the Espada. 'The golden hour' just before sunrise (or right after sunset) is a unique time to photograph cars, as the blue light from the sky and the golden colors of the sun below the horizon provide a beautiful color play in virtually every paint job and color.
The absence of impact shadows from the direct light of the sun also makes it much easier for an amateur photographer like me and my wife to shoot some nice photos.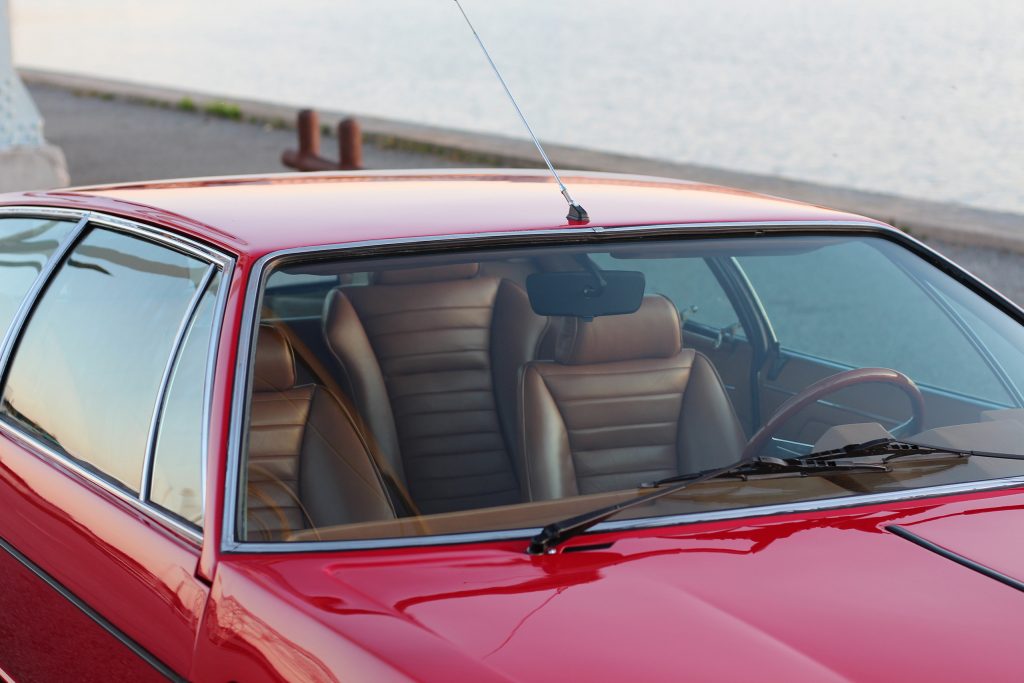 Around midsummer (at our latitude 56.3 ° N in Denmark) you have around an hour with plenty of light before sunrise, which allows for great photos without having to be a photo expert.
Is a mobile phone usable for a car photo shoot?
My wife used her older Canon EOS 650D DSLR and I used my Huawei P30Pro mobile phone. Although the Huawei phone is among the best mobile cameras and performs quite well, it is not comparable to DSLR which is no surprise.
These photos and those in the gallery have not been edited for light, colors etc or defects on the car. The only editing done is rotation in some cases where the horizon was too skewed, as well as new text on the license plates.
Choosing the photo shoot location
I really like that the Espada looks good in every environment, whether it is in the city, nature, by the sea or in an old industrial building. Therefore it is not difficult to find a suitable location and now during the corona lock-down there are many usually busy places which are now deserted. One of these places is the parking lot next to the Copenhagen Opera House which overlooks the water and has two old goods cranes from the 1930's which are somewhat reminiscent of them in the first official Lamborghini Espada marketing photos.
There is only one thing that is a little annoying at this location, or more precisely the exact spot where I parked the Espada. The tarmac slopes down towards a drain, causing the car to skew on some photos. I noticed this when I parked but was surprised at how much it meant in some photos. You live and you learn.
And just for the record, Espada #7198 are level on a level surface.
A photogenic car
The car's shape is so unusual that it allows for a lot of different angles, and the many peculiar details of the car are ideal for unique close-ups.
Check out more photos from this session in the gallery here.