Vehicle inspection
---
It has already been 8 years since the last statutory inspection and the Espada must therefore be tested for road-worthiness again. Times flies! Here in Denmark, Classic cars older than 35 years only needs to be tested for every 8 years, while newer cars must be inspected every 2 years when they are more than 4 years old.
When we arrived at the inspection center, a Datsun 240Z, a Fiat 124 and the car inspector's own daily vehicle a Triumph TR6 were parked in front of the inspection hall. I arrived with my friend Kim who had recommended the place because he knew they were passionate about special cars and the Espada had obviously come in good company here.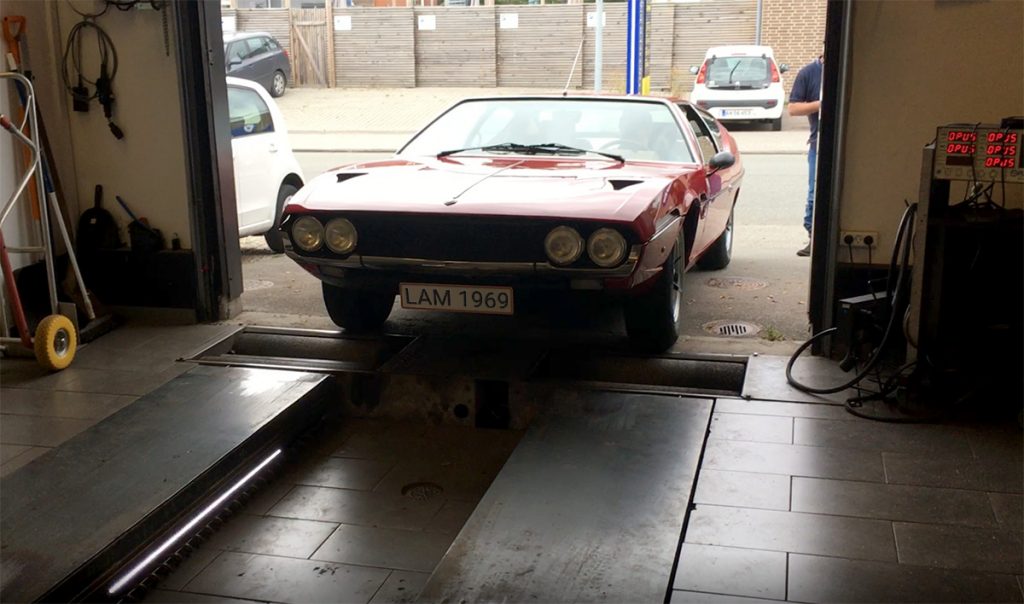 Brake tests were performed on the rollers and the Espada braked fine and straight. With the lift up, the Espada was, among other things, checked for play in the wheel bearings and steering system and here there were no problems.
The vehicle is approved! Wonderful, then the Espada can drive on until the next inspection in 8 years.
30 minutes later it was time to drive home after properly the most cozy vehicle inspection to date.
If you live in the Copenhagen area, I can highly recommend PAVA Bilsyn in Bagsværd, which has a high level of service and is passionate about classic cars. You can find their contact info here and ask for Hans Jørgen if you want your classic inspected by a connoisseur, he knows his classics.