Body restoration – By the 2nd owner
---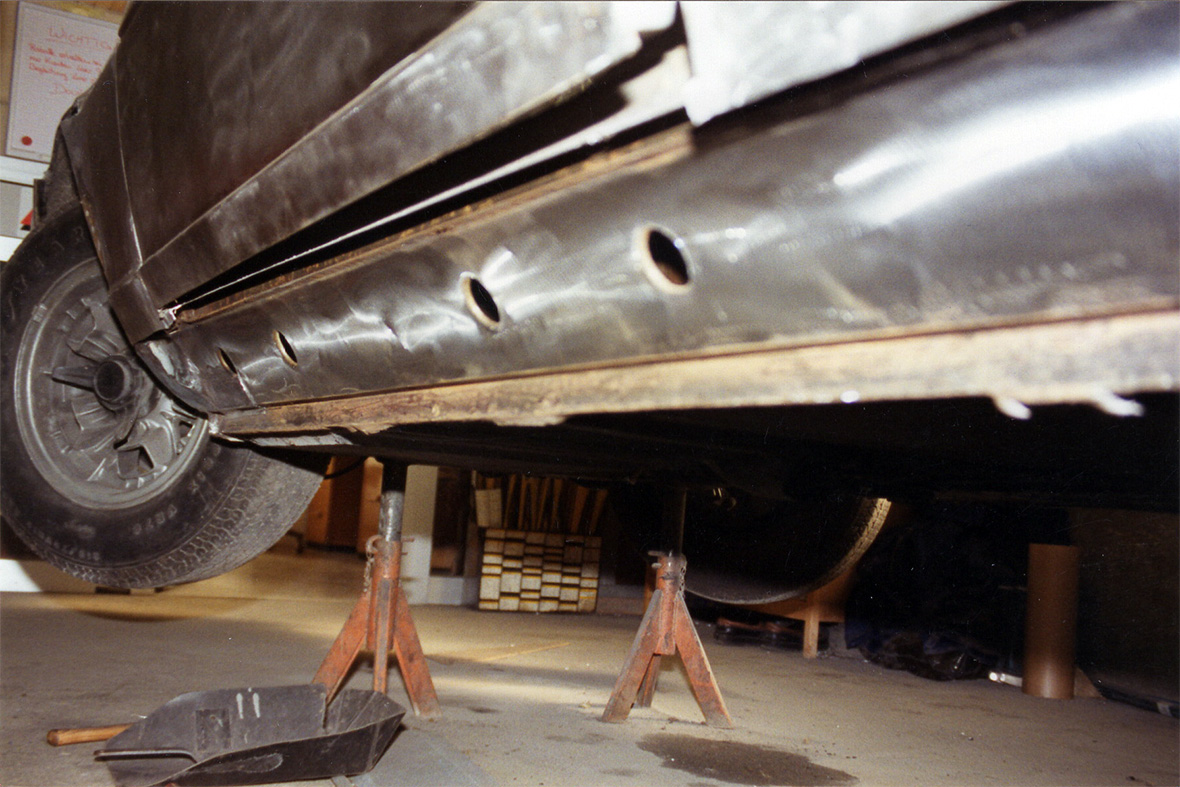 Mr. Dupont sold the car to Mr. Bournet who is also a resident of Switzerland. I am not aware of exactly when they traded the car but at some time in the 90's Mr. Bournet decided it was time for a body restoration, and it was needed. Especially around the front wheel arches, the inner sills and at the bottom of the doors, new fresh metal was needed. The rest of the car was neat without visible rust.
The body restoration was carried out by Garage A. Baumgartner and below you can find a selection of photos from the bodywork restoration.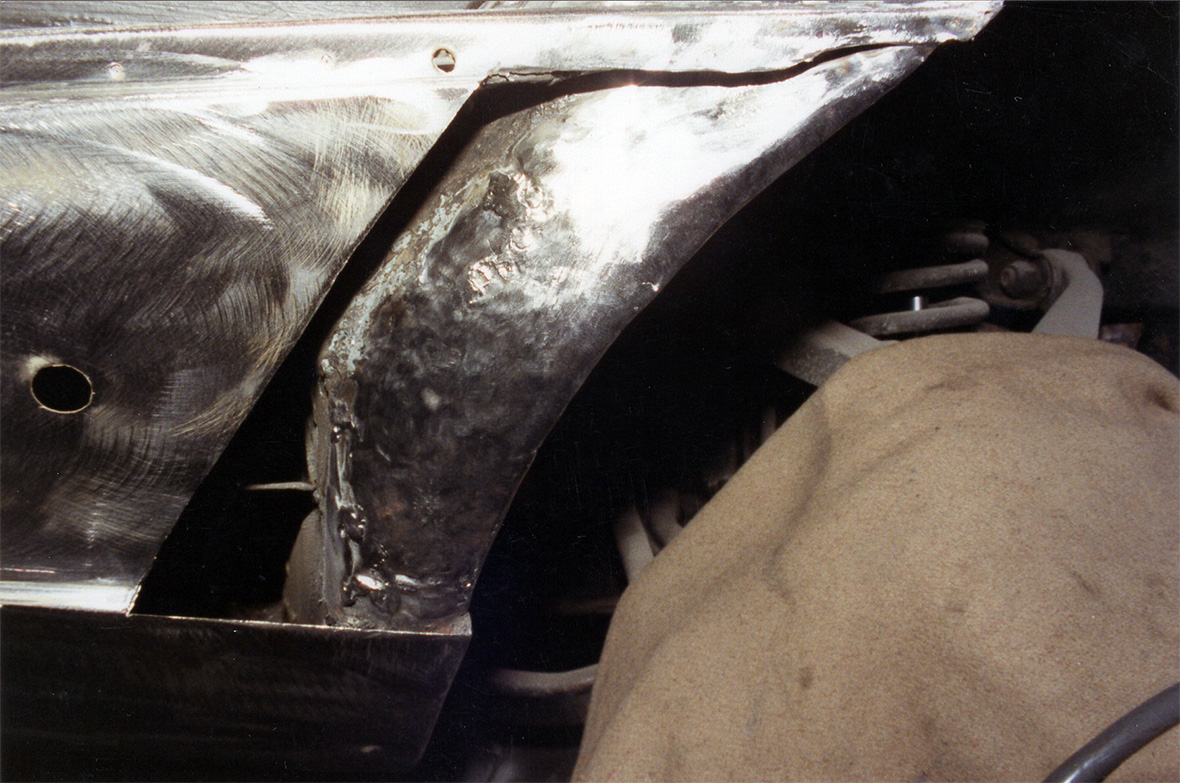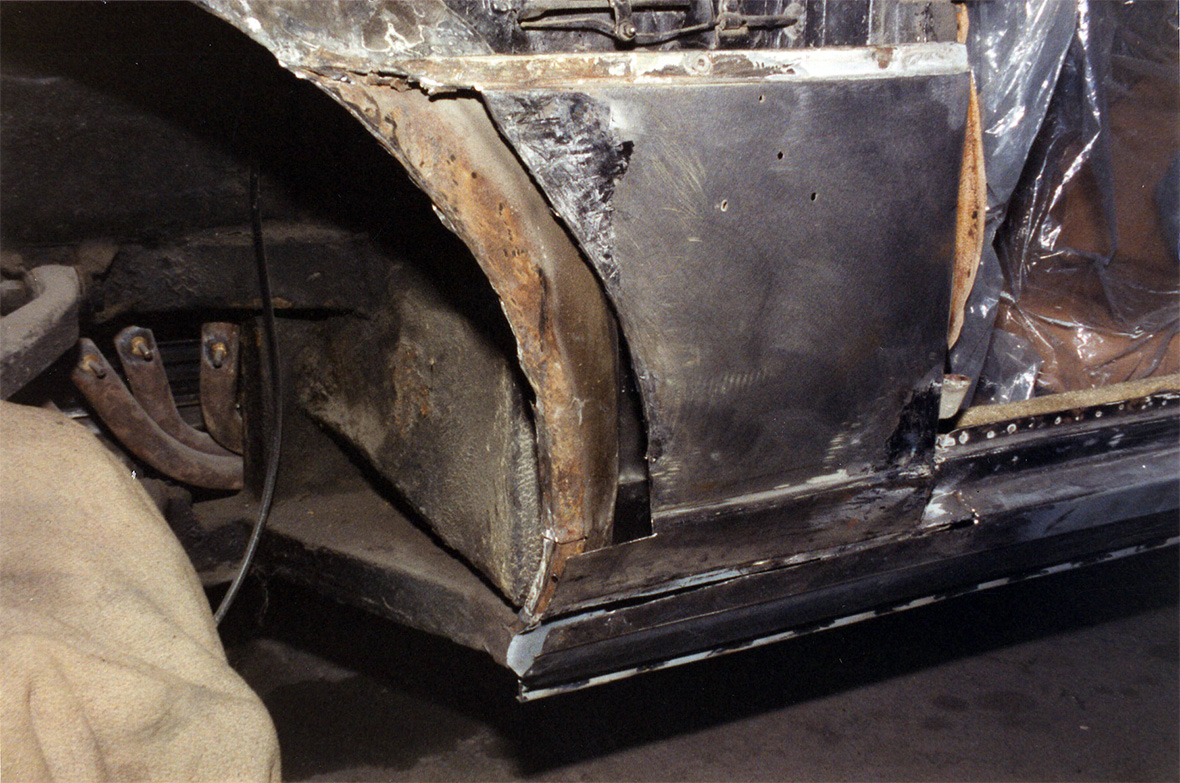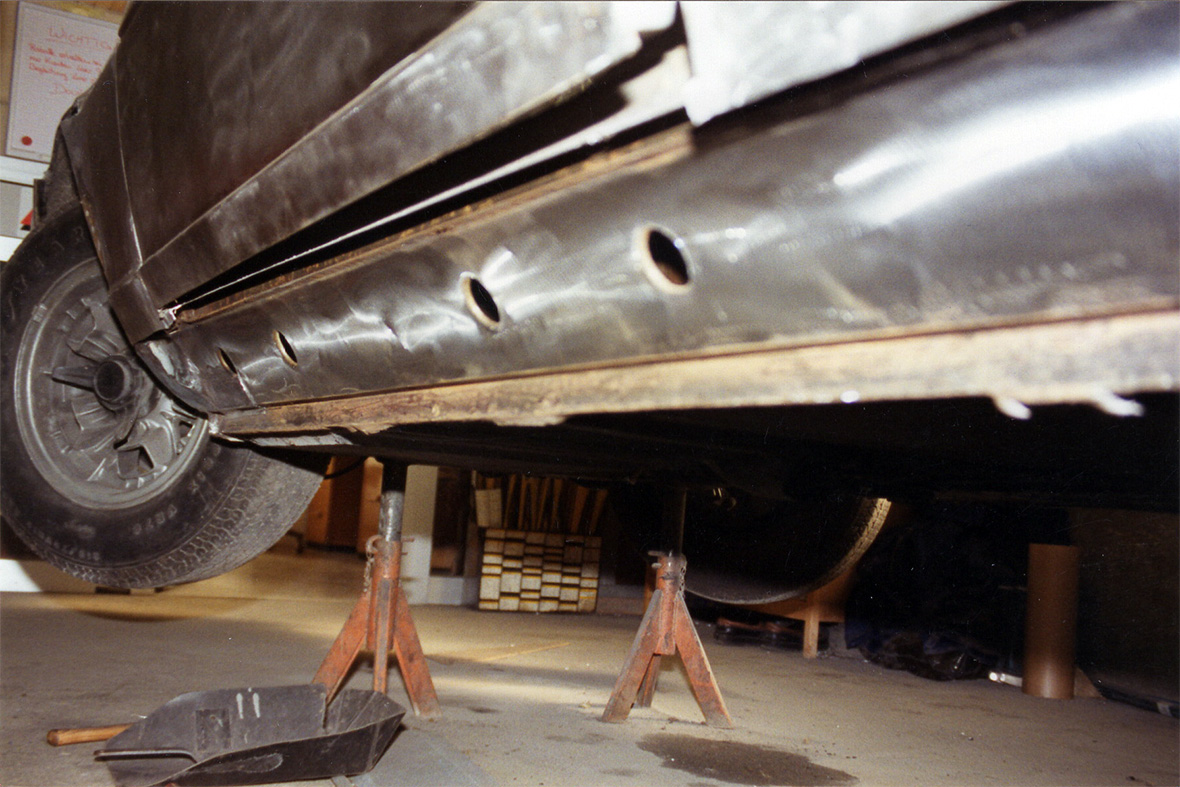 Mr. Bournet choose to repaint the car in red (Lamborghini Rosso Siviglia) which was a beautiful match to the tan interior.